This is no fantasy FOOTBALL game - you get an opportunity to play on a professional football field and hear the roar of your family and friends as you dive for the goal line! How? Register a team to play in the 13th Annual New York Football Giants Snow Bowl to benefit Special Olympics New Jersey at MetLife Stadium on March 15-17, 2019.
About NY Football Giants Snow Bowl
2019 Top Fundraising Teams
Congratulations to this year's top 3 fundraising teams!
Shark Finns – $28,232
Spencer BlueDiamonds – $18,633
Luke's Warriors – $16,281
Watch: Meet the Shark Finns
Location
2019 Division Winners
Get More Information
Snow Bowl Goal
---
Snow Bowl Team Leaderboard
Individual Leaders
Amount Raised:: $12,843
Goal: $15,000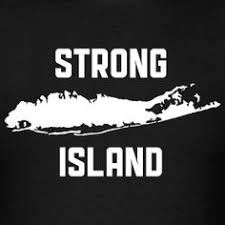 Amount Raised:: $7,037
Goal: $5,000
Amount Raised:: $4,255
Goal: $5,000
Team Leaders
Amount Raised:: $28,757
Goal: $20,000
Amount Raised:: $18,633
Goal: $10,000
Amount Raised:: $16,632
Goal: $15,000
---
The NY Giants Snow Bowl may be a fundraiser for the athletes of Special Olympics New Jersey, but it's also a life changer for the athletes and their friends, families and communities who have played in this event and benefitted from the funds raised to continue to support sports training and competition for the 25,000 individuals in our program.
See the Impact
Where Do Funds Go?
Special Olympics New Jersey provides year-round sports training, competition, leadership opportunities and health screenings to more than 25,000 athletes. All of these programs and services are always completely FREE thanks to fundraising events like the NY Giants Snow Bowl. Check out the chart below for a glimpse at how your dollars make a real impact!

$25
Cost of ten Special Olympics gold medals

$50
Sends one athlete to Fall Games

$100
Provides one adaptive bowling ramp